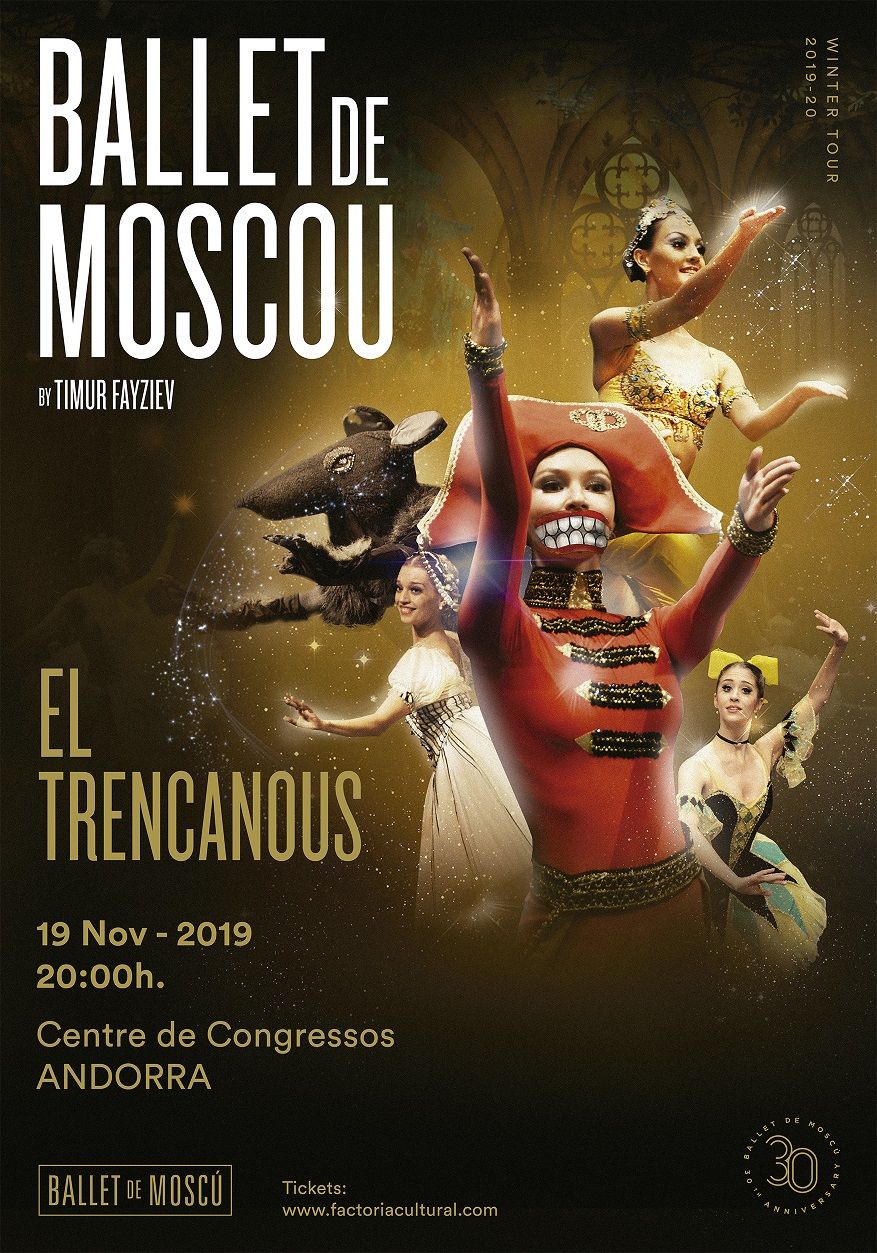 Date
19 Nov 2019
Expired!
Time
20:00 - 22:00
THE NUTCRACKER – THE MOSCOW BALLET
The Moscow Ballet presents The Nutcracker, a Christmas classic.
The Nutcracker is one of the ballets most appreciated by the public, has the unsurpassed music of the most admired composer of Ballet music: the great Piotr Tchaikovsky. It is a play full of fantasy; the protagonists Clara and the Nutcracker transport us to a fantastic story full of adventures and delight us with sublime dances thanks to the original choreography of Marius Petipá and Lev Ivanov.
Currently, the Moscow Ballet is proud of the strength of its experience, 30 years of uninterrupted international tours. Its success lies in adding quality, commitment, passion for and with the world of Ballet.
On stage, the artists led by soloists Elena Antsupova and Aleksandr Petrichenko captivate the public by conveying emotion and the most refined technique of the Russian school.
Centre de Congressos d'Andorra la Vella
19/11/2019 – 8pm
Tickets: http://www.factoriacultural.com