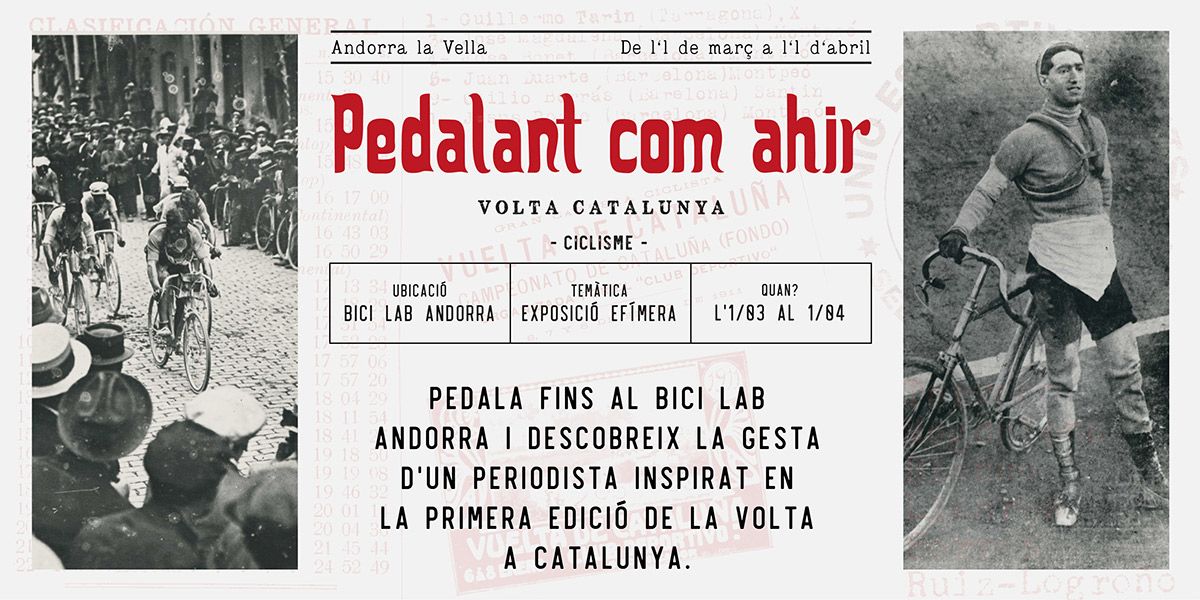 Date
01 Mar 2023
Expired!
"Pedalant com ahir" (Pedalling like yesterday): an exhibition that looks at a hundred years of cycling and relives the past
From 1 March to 1 April, the centre is holding a temporary exhibition featuring a racing bike of the early twentieth century from the Riberaygua collection: one with a particular history. The lobby of the Bici Lab Andorra will play host for about thirty days to the exhibition "Pedalant com ahir", a monographic exhibition to unravel the curious particular history behind one of the pieces in the museum's collection, an epic history of cycling, full of romanticism.
The exhibition looks back at the origin and the first edition of one of the oldest cycling competitions in the world that continues to be held today, the Volta a Catalunya, but above all it focuses on the experience of Gabriel Pernau, a journalist and a great bicycle fan, who on a road bicycle from 1900, a Clément Cicles from the Riberaygua collection, emulated the pioneers of Catalan cycling by retracing the route of the first edition of the Volta Catalunya ninety years later.
The exhibition will close on 1 April at 4 pm with the talk "A pinyó fix: pedalejant com fa un segle" (In a fixed gear: pedalling like a century ago) by Pernau himself, who will explain his experiences travelling around Catalonia on the back of a century-old bicycle.