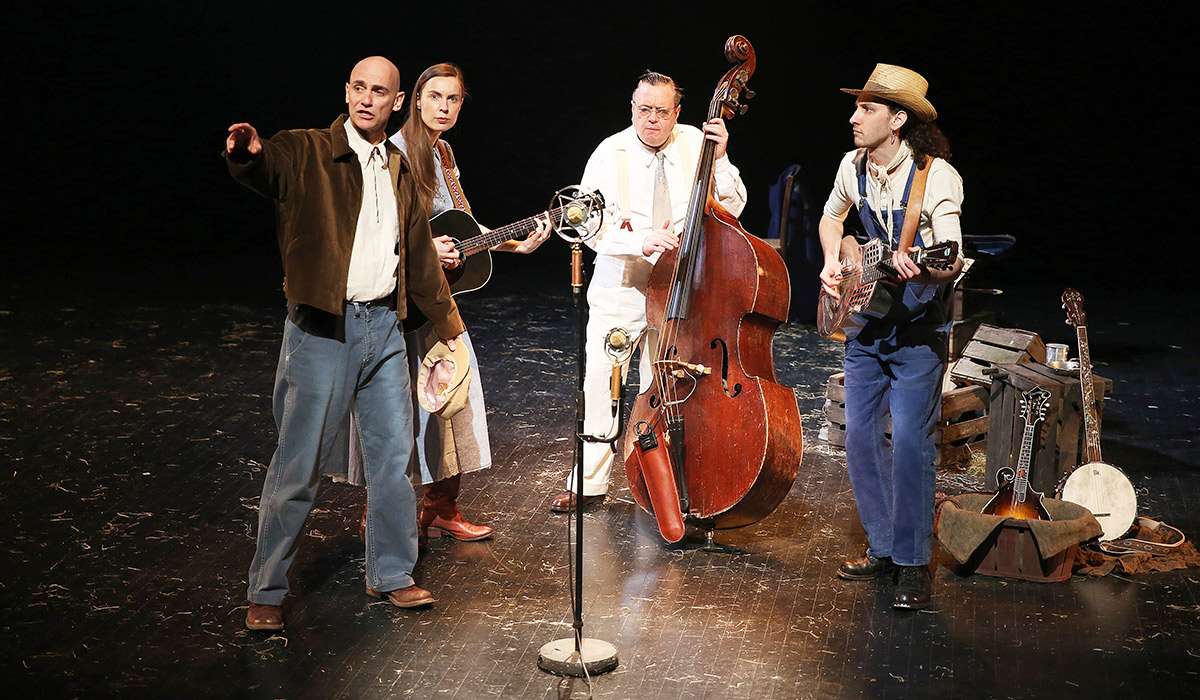 THE GRAPES OF WRATH – 62nd Andorra la Vella Theater Season
After the release of the John Ford film (1940) starring Henry Fonda, made during John Steinbeck's lifetime, Steinbeck's estate has not authorised a full adaptation of The Grapes of Wrath, for stage or screen. It took three years of trying to be able to present this adaptation. Supported by exceptional musicians-singers, Jean-Jacques Milteau and Xavier Simonin conceived and wrote this adaptation for two hands and two voices of the work, central to American history and literature, which addresses issues of continuing relevance today such as environmental disaster, economic depression, migration and social violence. A bilingual performance in both French and English.
Performance in French and English.
Playwright: John Steinbeck
Adaptation and stage production: Xavier Simonin
Cast: Xavier Simonin, Claire Nivard, Stephen Harrison, Manu Bertrand o Glenn Arzel.