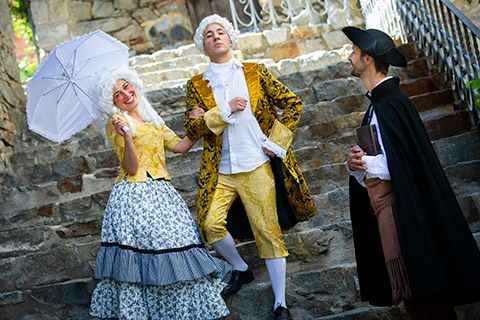 Date
13 Aug 2022
Expired!
THEATER VISITS 2022 – Anton Fiter i Rossell is looking forward to a visit
L'Anton Fiter i Rossell expects a visit Anton Fiter i Rossell, a former episcopal vicar and the author of the famous Manual Digest, is waiting anxiously for a former fellow student at the University of Huesca.
He wants to show him the country, but Dr. Picatoste, his friend, is no longer that good-natured young man with whom he shared the classroom.
A dramatised tour of the Barri Antic, visit in Spanish