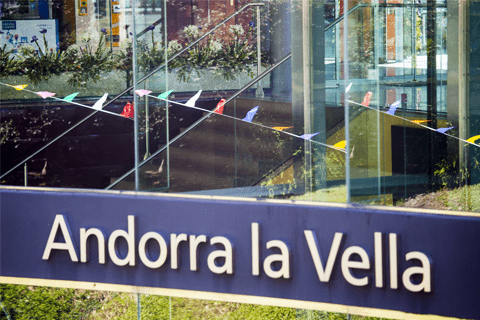 The Principality is home to almost 35,000 hotel places, with more than 20 hotels with a special business and conference label, and the best meeting locations and conference centres, all of which guarantees a productive and enjoyable business event.
In this business climate, when organising seminars, conferences, conventions, forums, trade fairs and other events, it is as important to choose the right venue for the event itself as it is to select an interesting city, so that participants can make the most of their leisure time.
Andorra la Vella ticks both boxes.
The city is home to a 4,000m2 conference centre, divided into five event spaces, including a 900-seat auditorium, with all the latest technology you could need. As well as its modern facilities, its location could not be better, near great hotels, exceptional restaurants and the main shopping streets, where visitors can unwind and shop for quality items at low prices.
The Congress Centre of Andorra la Vella is located in the very heart of the city in an unsurpassable location, with local hotel accommodation reaching a total of more than 5,600 beds and with over a hundred restaurants, the city has become the ideal location for professional events of all kinds.
This venue has the facilities, advanced technology and staff (all of whom are highly trained, creative, thorough and hardworking) to make your event a huge success. It also offers an extensive choice of complementary services: photography, catering, decorating services, filming, etc.